Hopefully this will help someone when choosing the trail shoes.
If you need shoes for the harder trails, these could be the right choice for you.
I am just breaking in my second pair of Merrell All Out Peaks.
Now I have 2 pairs, so that I can wear them on consecutive days, without worrying if first pair will be dry by then or not. (it is best to avoid forced drying on radiators and other high heat sources, because it damages the shoes over time)
For the first run with them - 20km of easy run on the mountain trail (1000m ascent), from 18 degrees and spring conditions on the bottom to the 2-3 degrees and snow on the peak and back again. Fortunately not a lot of mud in transition between spring and winter.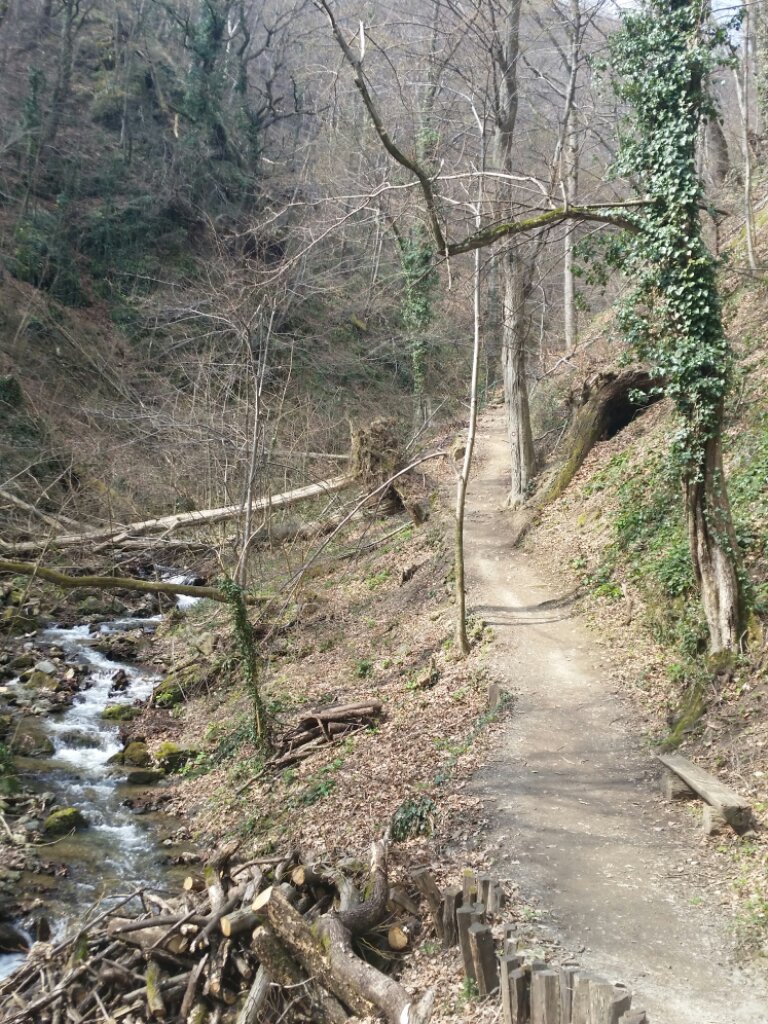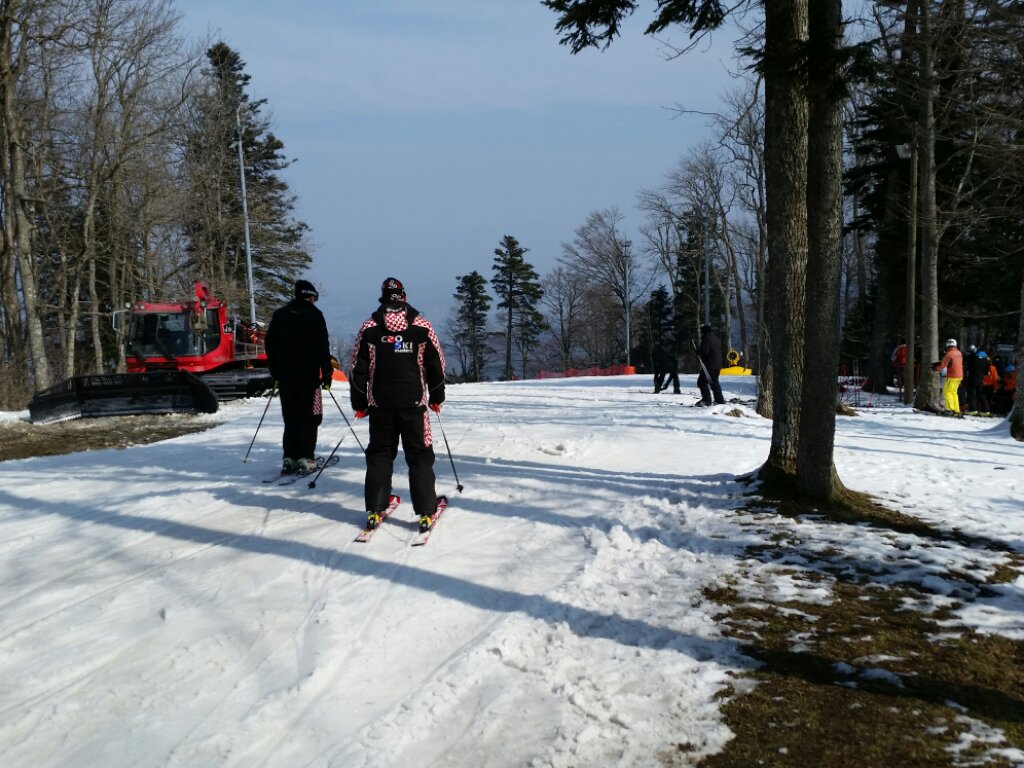 (skiers have looked at me strangely when I ran trough them on the top, normally that is a pedestrian area but it is also start of the skiing course )
My first orange pair of All Out Peaks has more than 300km an still are in good condition. Soles are excellent even with included 60-70km on the paved road. (although they are somewhat loud on the pavement)
While damn Salomon Speedcross lost more than half ot its' grip after less than 200km. With much less paved roads compared to the Merrells.
Photo when new: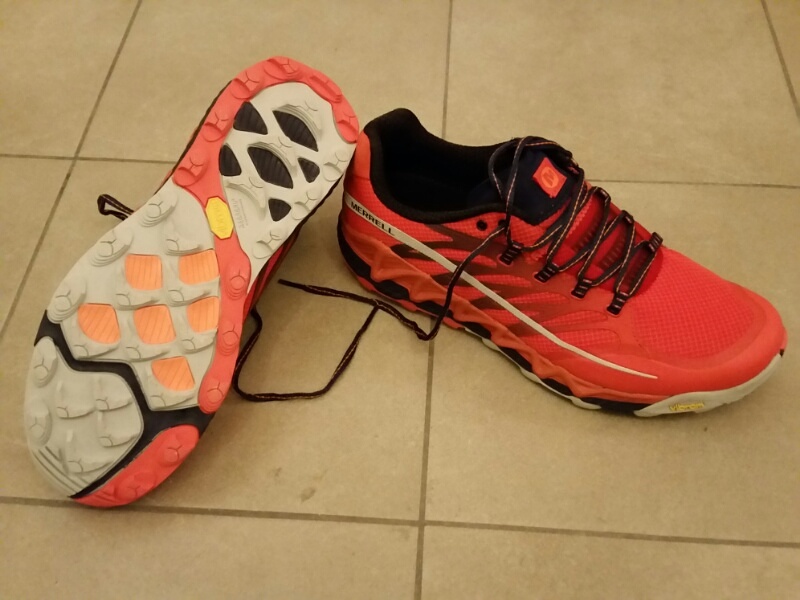 No mud = no fun.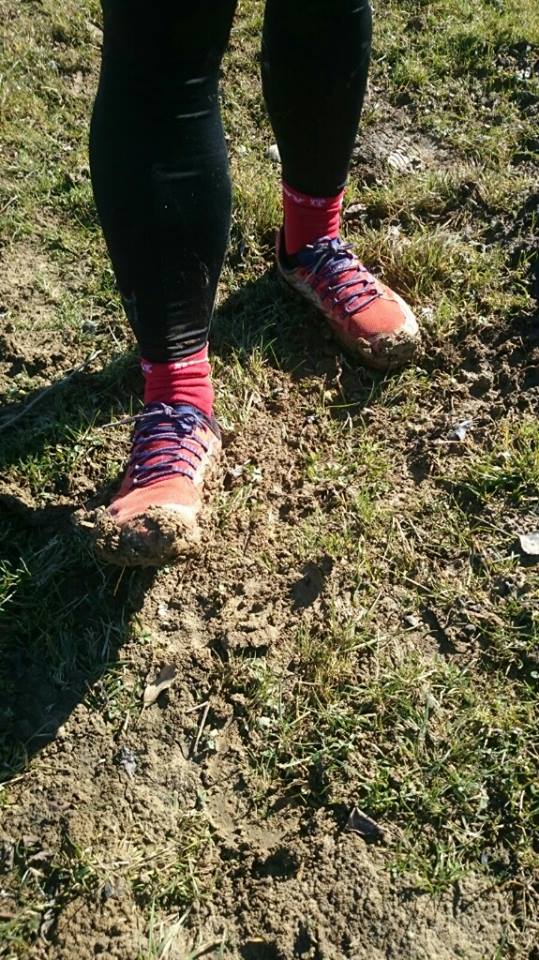 Very light shoes with comfortable fit for my slightly wider feet.
Relatively low drop with 6mm.
Fat soles good for rocky and treacherous terrain.
Fantastic grip with vibram sole, in my opinion much better than Salomon Speedcross 3. On the same places where I would slide with Salomon, these hold the grip (I have tested this for fun on 2 consecutive days on the same trail route, first with Salomon and then with Merrell).
Front protective rubber is very strong, best of all trail shoes I have tried so far. Even when hitting the stone or root in full speed, it protects my toes perfectly.
They really are fantastic shoes.